Hiya. So I did finish my gauge yesterday: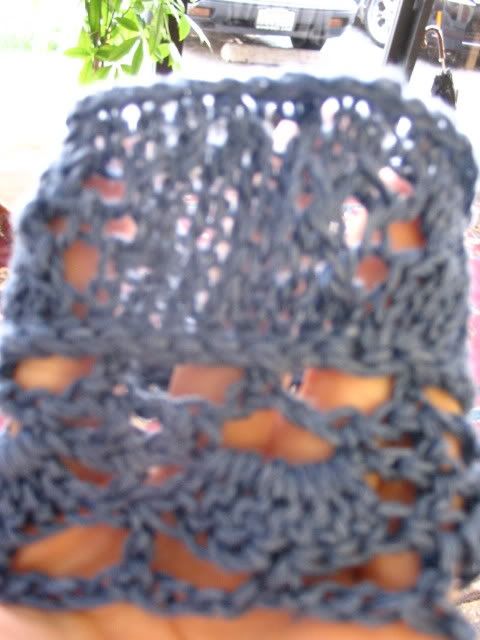 I decided it was a bit too busy to do half knit half crochet, but I will incorporate the little shells into a border.
Now that the torch is lit, it's time to get busy. Here's my project so far:
Ok, so I'm the only person who thinks an empty knitting needle is funny. But you have to admit, it has a lot of potential.