Here are my last couple of projects:
A devil hat, based on the Stitch 'n Bitch, but only using one ball. Apperantly I wasn't really focusing on the hat when I took this picture.
The hat and scarf my mom requested, the scarf has a hole so that it stay wrapped: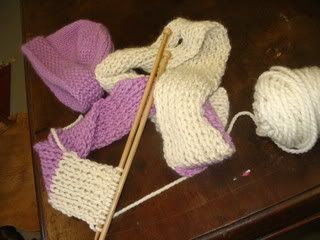 The socks I'm working on: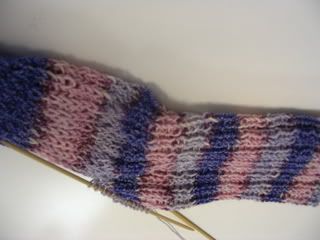 By the way, I figured out the gusset. I was trying to make it much more complicated than it really is. Unfortunately I have about 10 stitches too many so I'm going to work on a baby one first, then rip this one out and start over again.