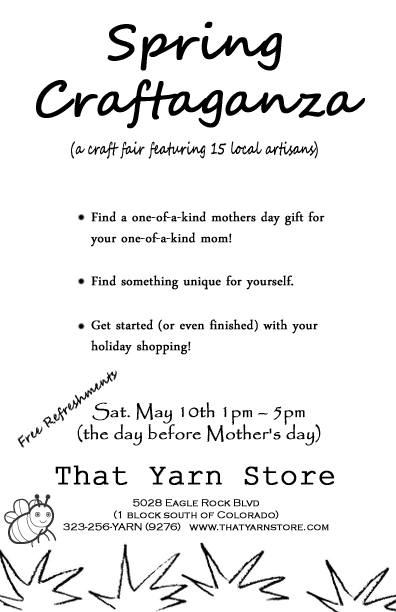 Spring Craftaganza is an awesome yearly event held at That Yarn Store where you can pick up one-of-a-kind gifts for your one-of-a-kind Mom (the next day is Mother's Day), start your holiday shopping early, and snag something cool for yourself. From handmade t-shirts to jewelry to hand-spun yarn!
Plus free refreshments!
What: Spring Craftaganza, a hand-made craft fair
When: May 10, 1-5pm
Where: That Yarn Store, 5028 Eagle Rock Blvd (see www.thatyarnstore.com for directions)
Why: Handmade is better!