Happy Holidays!
Everyone here at That Yarn Store had a wonderful holiday season (despite relatives calling a certain someone effite).
The shop got into the Christmas season with a few homemade yarn-ball ornaments and this lovely little tree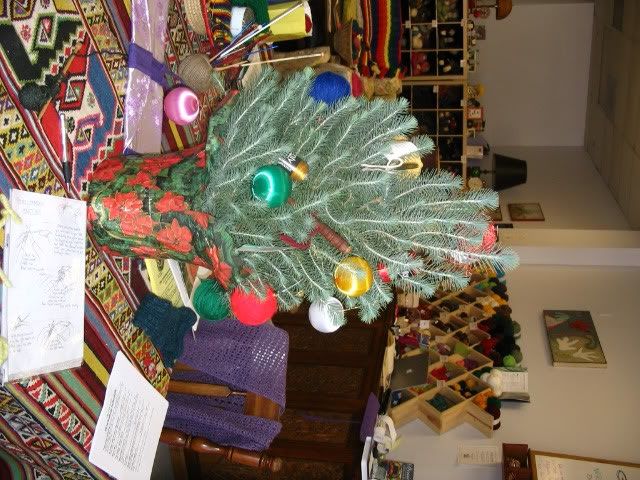 We also had this not so unobtrusive window display. It was taken off
our window Friday, much to the delight of a certain family member.
I actually knitted only one Christmas present this year, a pair of
socks. Or rather I made only one sock because I wanted to make sure
that it fit my mother before I went to the trouble to make another one.
I did get a surprising number of people asking whether mom had more
than 3 limbs. When both socks are finished I'll post the pics (our
camera is up and running now, but we lost our Music to Knit to
pictures, boo).